Chiropractic Treatments for Arthritis Pain Relief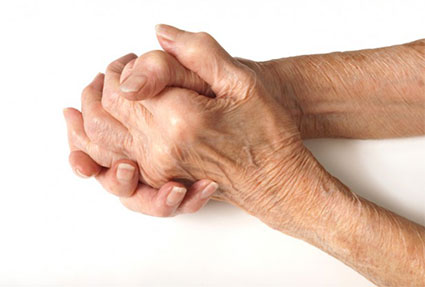 If you're suffering from arthritis pain, you know how much your pain can affect you every day. From the time you wake up to the time you go to sleep, arthritis pain can be with you for hours on end, distracting you from your daily routines. If you're finding it difficult to move beyond your pain, find effective pain relief solutions, or want a natural pain relief treatments that don't require the use of medication, then chiropractic arthritis treatments might be right for you. With chiropractic care services, including acupuncture, chiropractic adjustments, and massage therapy, we can provide you with lasting pain relief, significantly reduce persistent pain, and even prevent daily pain so that you can get back to your daily routines.
Arthritis Pain Relief with Chiropractic Adjustments
Arthritis joint pain can be unbearable at times, and when it flares up you might think that if your arthritis medication won't work, nothing will. Fortunately for you, that isn't the case. If you've never received chiropractic treatments, then you've never experienced how much your body can improve. Because of the nature of arthritis, chiropractic adjustments can be exceptionally useful in relieving joint stress that causes the inflammation and pain. By re-centering your spine and realigning joints, chiropractic adjustments work to relieve muscle tension surrounding joints, release nervous tension, and even reduce inflammation, ensuring that you can enjoy less frequent and less painful arthritis flare-ups. Chiropractic adjustments can also help to improve circulation, which can decrease joint inflammation, and improve range of motion, which is often negatively affected by pain and joint inflammation.
Massage Therapy Joint Pain Relief
The benefits of massage therapy are similar to the benefits of chiropractic adjustments, offering lasting arthritis pain relief and reducing the frequency of those pains. Like chiropractic adjustments, massage therapy relieves muscular and nervous tension throughout your entire body, relaxing arthritic joints to provide much-needed pain relief by improving circulation. Massage therapy can also be used all over your body to reduce joint inflammation and provide immediate joint pain relief. The effects of massage therapy can be long-lasting, so when you receive massage therapy treatments, you can look forward to relaxed muscles and joints that will see days of comfort.
Acupuncture Arthritis Pain relief
If you're interested in pursuing acupuncture arthritis treatments, we offer acupuncture in addition to our chiropractic adjustments and massage therapy services, ensuring that you have as many natural arthritis pain relief options available to you as possible. With acupuncture, we are able to pinpoint the focal points of your arthritis pain and swollen joints to help relieve arthritis pain throughout your entire body and provide lasting arthritis pain relief.
Contact Catalyst Chiropractic at (763) 205-3781 or frontdesk@catalystchiropracticandrehab.com, and feel the benefits of natural arthritis treatments. Our Blaine chiropractic clinc is here to help you heal and move forward, living your life the way you always intended.