Massage Therapy Clinic Blaine, MN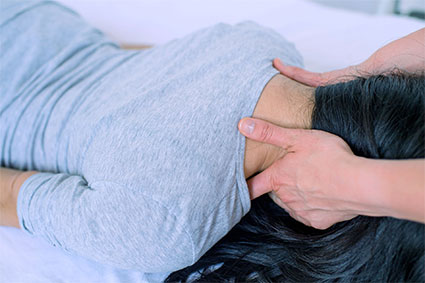 If you've been injured, if you're recovering from surgery, or if you're suffering from repetitive stress pains, massage therapy could be exactly what your body needs to feel like itself again. If you want to achieve lasting pain relief without using medications, resorting to more drastic pain relief solutions, or carefully moving your body in ways that won't cause you pain, massage therapy can provide a natural pain relief solution. With massage therapy, you can be sure you're getting a natural pain relief treatment that has the benefit of not only combatting pain but preventing pain in the future. Massage therapy even has the ability to provide pain relief for patients suffering from pain related to a wide range of diseases and conditions, making it a pain relief solution for anyone and everyone.
Massage Therapy Stress Relief
Though there are numerous other benefits of massage therapy, stress relief is still a much-needed massage therapy benefit that is often overlooked. True, stress relief can be achieved in any number of ways, but with massage therapy, you can be sure that you aren't just working through your stress, you're combating physical stress, mental stress, and even emotional stress. Massage therapy stress relief can therefore be an exceptional tool in bringing mental and physical relaxation after a long week at work or a particularly stressful event. By simply reducing stress, you can improve your mental functionality throughout the day, prevent injuries caused by stress and strains, and keep your mind fresh for each new day without resorting to medications or suffering through your stress without assistance.
Whether you're in need of injury recovery treatments, natural pain relief, physical and mental stress relief, or simply a time to relax and heal from the day's troubles, contact Catalyst Chiropractic at (763) 205-3781 or frontdesk@catalystchiropracticandrehab.com, and feel the benefits of massage therapy yourself.