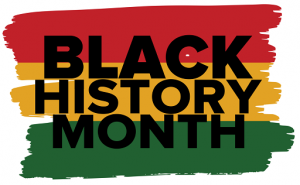 Catalyst Chiropractic & Rehab celebrates African American History Month as an expression of support for our African American community members. We celebrate equity and equality every month of the year. You may wonder why making such a statement is important to an office that provides chiropractic services. Taking a slightly deeper look offers clarity about why supporting and celebrating African American History month is in keeping with Catalyst Chiropractic's services.
A fundamental aspect of our mission is to reduce pain and discomfort in those who seek our chiropractic services. One thing we all share in common is the experience of pain and discomfort. Chiropractic care is our method of delivery of relief from pain and discomfort. Further, we believe that another fundamental mission of chiropractic care—to encourage better overall health and life-long wellness—is something that all human beings deserve.
Important African American Chiropractic Leaders
It is important, during African American History Month, for a chiropractic care provider like Catalyst Chiropractic to acknowledge the significant contributions of African Americans to the profession of chiropractic medicine. The story of Harvey Lillard is significant to the historic struggle for racial equality in chiropractic medicine. Lillard was the African American owner of a janitorial service in Davenport, Iowa. He is considered to be the first chiropractic patient, having been treated by D. D. Palmer in 1895. Palmer's treatment of Lillard is an important symbol of the potential for racial harmony, and the potential that chiropractic medicine has for playing a role in physical healing and issues that affect our racial history.
There have been many African American individuals who have made significant contributions to chiropractic medicine. None, however, has had a more significant impact than Fred H.L. Rubel, DC. Dr. Rubel was the first African American Chiropractor. He founded the Rubel College of Chiropractic in Alabama in 1914.
Dr. Rubel was joined in his practice by Julien Dawson, MD, who served as an instructor of anatomy and other pertinent subjects at Rubel College. Drs. Rubel and Dawson expanded Rubel College of Chiropractic from Alabama to Chicago, IL, in 1921, and opened the college and its chiropractic services to all races.
Chiropractic care has also benefited from the hard work and sacrifices of African American professionals like A.A. Cole and John Usher, who were founding members of the Interstate Chiropractic Association.
In addition, Clarence Reaver, founder of the Reaver School of Chiropractic, worked closely with the Palmer School to expand the reach of chiropractic as a means of healing people regardless of their race. The Reaver and Palmer schools pioneered faculty exchanges to advance the body of chiropractic knowledge, demonstrating their commitment to relieving people of pain in both physical and non-physical ways.
Blaine Chiropractic Practice That Values All Clients
Catalyst Chiropractic & Rehab is happy to honor these leaders in our field and renew our commitment to the principle of equality. Call us at (763) 205-3781 to schedule an appointment.