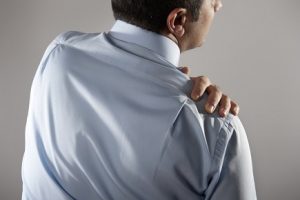 Car accidents happen all the time. Fortunately, not all of them are serious, but some estimates show that more than 3 million people are injured in car accidents in the United States each year. Injuries range from mild to severe and may not manifest in pain or stiffness until well after you leave the scene of the accident. Catalyst Chiropractic & Rehab offers multiple treatments to help with auto accident recovery for individuals in Blaine, MN. We will focus on helping you heal, reduce pain and stiffness and get you back to your pre-accident condition as quickly as possible.
Some of the most common injuries suffered in car accidents are:
● Whiplash
● Lower back injury
● Concussions and other head injuries
● Neck issues
● General muscle stiffness and body aches
● Knee injuries
● Soft tissue injuries
Non-invasive Treatment for Auto Accident Injuries in Blaine, Minnesota
Chiropractic care can be highly effective for treating a wide range of car accident injuries, both immediately after the accident as well as even weeks or months later if you are still struggling. Our approach looks at you holistically, and we focus on your overall wellness. We will target your specific areas of injury, pain and stiffness, but we will also give you strategies for maintaining overall good health. This approach will result in positive results that will last well after your auto accident injury has healed.
Catalyst Chiropractic & Rehab can combine spinal adjustments, massage therapy, acupuncture and targeted rehabilitation exercises to develop a treatment plan specific to your set of injuries. These treatment options can alleviate pain and stiffness that is associated with whiplash, back and neck pain and even concussions. Our treatments are non-invasive and allow you to recover without having to rely heavily on over the counter or prescription pain medications.
Chiropractic Care After a Car Accident
Chiropractic adjustments will help you heal from injuries that are related to tightness and strain in your back and neck, and will relieve tension in your body, and improve any range of motion issues you have. Massage is a great tool for relieving pain and inflammation after an accident. Acupuncture targets a specific area of your body that is injured and uses very small needles to pinpoint the exact location of your injury and treat it at the source.
If you live in Blaine, MN and have recently been in a car accident or find yourself struggling with pain or stiffness many months afterwards, contact the team at Catalyst Chiropractic & Rehab at 763-205-3781 for an appointment.