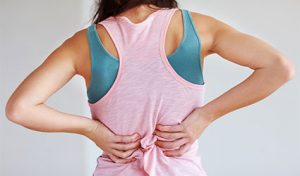 Looking for safe and effective back pain relief in Blaine, MN. There are literally thousands of ways you can hurt your back. Auto accidents, falls at work, sitting for too long, an injury from childhood that is only manifesting now…are all potential sources of current back pain. When you are suffering with back pain, you feel like there is no escaping it. You feel it when you move; you feel it when you bend over to tie your shoes, you feel it when you breathe; you feel it when you sneeze. When the pain is more acute, it can affect every aspect of your life. Even if the pain is not as severe, but is instead more chronic in nature, your overall quality of life may be affected over time because you get used to the pain. We want you to know that it does not have to be that way, and Catalyst Chiropractic & Rehab is an excellent source for long-term relief from the back pain you are experiencing.
Reduce Back Pain with Chiropractic Medicine in Blaine, MN
Our staff has extensive training and is highly professional regardless of the condition you are seeking help for. It is also safe to say that, among our many areas of expertise, providing relief from back pain stands out. It is, in many ways, the stock-in-trade of chiropractic care. The best known treatment for back pain is the chiropractic spinal adjustment, which is a safe way to align the spine. Chiropractic adjustments have been used for centuries as a way of relieving pressure on the spine and the muscles that support it. There are other benefits to the spinal adjustment too. Returning the spine to better alignment provides relaxation, creates a feeling of strength and well-being, and even encourages the immune system to work more effectively and efficiently. Chiropractic adjustments can improve your range of motion, reduce musculoskeletal stress, improve your overall circulation, and relieve nerve tension.
Massage Therapy to Relieve Back Pain
As versatile and effective as the spinal adjustment is, it is not the only means our team can use to reduce and/or eliminate back pain. We also offer massage therapy, which is often a perfect complement to the spinal adjustment. Massage can be employed separately from spinal adjustment too. Its benefits are immediate and provide relaxation to muscles and soft tissue.
Acupuncture Treatment
Back pain also responds well to acupuncture, the ancient and highly effective treatment adapted from traditional Chinese medicine to conform to modern medical standards. Catalyst Chiropractic & Rehab will work with you to determine the best combination of treatments that will relieve you of the back pain you are experiencing.
Call us at (763) 205-3781 and we look forward to helping you.