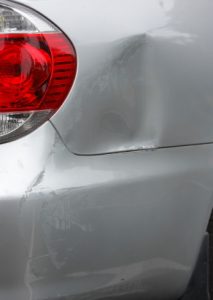 In need of a top notch car accident injury chiropractor in Blaine, Minnesota? Catalyst Chiropractic & Rehab provides expert chiropractic care for a wide range of health-related issues, including care after a minor car accident. A car accident does not need to be violent or life-threatening in order to create a need for chiropractic care. Given that back injuries can be caused by something as inconsequential as stepping awkwardly off a curb or tying your shoes, it is easy to see how even minor car accidents can prompt the need for chiropractic attention.
Relieving Pain after a Minor Car Accident
We often see patients who have been in minor car accidents, but who also do not associate their back pain, neck pain, or other injuries to that minor accident. How, after all, could a little fender bender cause such pain? It may simply be that the sudden realization that your car has struck a light pole or has been brushed by another driver that causes you to turn your neck too suddenly. The result could be a minor case of whiplash. Or your body's response to the surprise impact could cause a more serious case of whiplash.
The bottom line is that even a minor car accident can result in your needing chiropractic attention. Catalyst Chiropractic & Rehab is the ideal choice for you when you find that you are sore after a minor car accident. Our staff is exceptionally well trained and applies their professional knowledge in ways that respond to your specific description of the pain and discomfort you are experiencing. In many cases, it is important to learn just how your injuries were incurred so that we can accurately assess the best means of treating them. Our rehab process can also help you by providing treatment that helps you with flexibility, so that if you experience similar sudden movement or impact in the future, your body may respond better to that impact.
Effective Chiropractic Care for Car Accident Injuries
It is tempting to think that chiropractic care is only necessary after a major car accident. A little fender bender does not do much damage to your vehicle, so you may assume that minor damage to a four-thousand-pound machine cannot result in a major injury to your body. We have seen and treated many people who have injured their backs or necks simply bending over to tie their shoes. If that simple, everyday act can cause an injury requiring our expert services, so can a minor car accident.
If you live in or near Blaine, Minnesota, and have been in a minor car accident, please contact Catalyst Chiropractic & Rehab. You can call us at (763) 205-3781 to schedule an appointment.