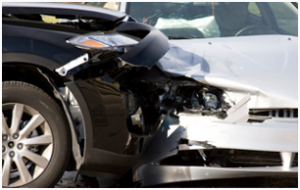 A car accident can occur at any time. They are typically unexpected, which causes your body to tense up and often get injured. With the adrenaline running high, you may feel like you're not injured immediately following the accident, but don't assume that is the case. Instead, it is very important that you are seen by medical professionals. In fact, this is more important than getting your car repaired. If you've recently been involved in a car accident, we encourage you to reach out to our car accident injury experts at Catalyst Chiropractic & Rehab.
Medical Evaluation Following an Accident
No matter if your car accident was minor or major, the quicker you are evaluated by a medical professional, the better. For many individuals, their car accident injury symptoms start off as mild and controllable. Oftentimes, however, those mild injuries can turn more severe. Instead of hoping that your symptoms such as whiplash, strained back, hip pain, etc., go away on their own, let our holistic medical team provide you with a quick evaluation to determine the specific injuries that you may have.
Chiropractic Care for Car Accident Injuries
When individuals that have been involved in a car accident come into our practice, we often recommend that you partake in chiropractic care to achieve natural relief and recovery from their injury. Our chiropractors will sit down with you to determine the best approach to recovery through effective chiropractic techniques. Our primary goal will be to realign your vertebrae, which will help get your body back into proper alignment. This is accomplished through our proven chiropractic adjustments. This type of holistic treatment is great at reducing stress and strain in your neck, back, etc. Additionally, chiropractic adjustments can help relieve muscle and nerve tension throughout the body.
Massage Therapy for Car Accident Injuries
Another holistic treatment option that you can tap into by choosing to work with our committed team is massage therapy for car accident injuries. Massage therapy is often combined with our chiropractic care to provide you with the total package when it comes to your holistic recovery. Focusing on your body's muscular, nervous and circulatory systems, you'll quickly feel natural pain relief after a massage from our team.
Being involved in a car accident is never something that is planned. To ensure that your recovery from the car accident is successful, it is critical that you schedule a medical evaluation quickly. If you are in the Blaine, MN area, there's no better option than putting your trust in our car accident injury experts at Catalyst Chiropractic & Rehab. To schedule an appointment with our staff, give us a call today at (763) 205-3781 or email frontdesk@catalystchiropracticandrehab.com.