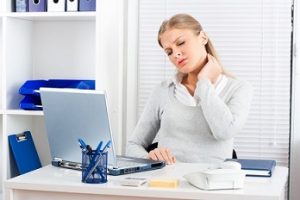 It is very easy to get carried away with the many items on the to-do list. Perhaps you're hosting friends and family at your house for the holiday season and must clean the entire house. Perhaps you're cooking a large-scale meal to feed the masses. Maybe you're in charge of the office Christmas party. Maybe you seemingly have a million things to do and gifts to buy. Pressured to create the perfect holiday, millions of Americans suffer from tension build up and stress every year. These built-up tensions are responsible for everything from minor aches to risk of cardiovascular disease and cardiac abnormalities. Don't let the holiday rush cause you harm. The medical professionals at Catalyst Chiropractic specialize in stress reduction.
Muscle tensions: One of the first signs of stress on the body is tension buildup in the muscles. Perhaps you've noticed legs that ache from all the walking from store to store, or the sore neck and shoulders, or even aches in your back from carrying heavy bags. Aches and pains from muscle tension can be enough to take the joy right out of the season!
Headaches/migraines: For many Americans, increased blood pressure due to stress can lead to headaches that just don't seem to go away, even with over-the-counter medications. The pains can be localized and sharp, or general dull pains. In more severe cases, the stress and tension buildup can lead to full-scale migraines that can be debilitating. These can have you saying, "Bah humbug!" to even the best of holiday parties.
Accidents and injuries on snow and ice: Because of the many things going on during the holidays, it is not uncommon for people to fail to take things slower during winter weather. Rushing around on ice leads to more slips and falls every year. In states, like Minnesota, that see large scale snow falls every year cause people to shovel quickly (especially if the snow is hampering efforts to be mobile). This rushing leads to backaches and back injuries.
Find Relief From Holiday Stress By Seeing A Chiropractor
If this describes your holiday season, and you find yourself already suffering from the effects of stress, call the stress relief professionals at Catalyst Chiropractic in Blaine, MN. Even better if you haven't seen the effects of stress yet but know that it's coming! Whether proactive or reactive, Catalyst Chiropractic knows how to deal with stress and its effect on your body! Call (763) 205-3781 or contact us online to schedule your appointment today!