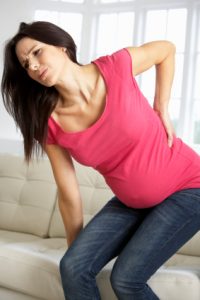 No matter if this is your first pregnancy or you've had a few children already, pregnancy can definitely wear you down both mentally and physically. Since you're in the middle of growing a baby, you have to be extremely careful when it comes to trying to achieve pain relief during pregnancy. The good news is that chiropractic care is a highly effective and natural way to achieve pain relief during pregnancy. If you are in the Blaine, MN area, our staff at Catalyst Chiropractic & Rehab is just the team you've been looking for. We specialize in offering chiropractic care for individuals going through a pregnancy.
Reasons to Pursue Chiropractic Care During Pregnancy
Experiencing natural pain relief is one of the most common reasons why individuals seek chiropractic care during their pregnancy. Our chiropractic team is always so excited to share the many other benefits that a chiropractic treatment plan can provide a mother during pregnancy. Some of the other benefits that you can achieve from committing to a chiropractic treatment plan during pregnancy include the following:
● Less Nausea – No one wants to deal with morning sickness or nausea throughout the day. Chiropractic care may be just what you need to reduce the amount of nausea you experience during pregnancy.
● More Manageable Labor – Through our chiropractic adjustments and manipulations, your body will be in better alignment and your baby will be in better position for delivery. In turn, you'll likely experience a shorter labor and overall delivery. Studies have shown that chiropractic care can reduce the time of your labor by 25-60%! Especially if a natural birth is your plan, chiropractic treatments will really help you achieve a more manageable labor.
● Reduced Back Pain – Many expectant mothers struggle with back pain during delivery. Regular chiropractic adjustments during pregnancy can help correct body posture, improve spinal alignment and reduce the stress and tension around your back.
So, if you are looking for a way to experience a more pleasant pregnancy naturally, chiropractic care is just the ticket for you. As far as providing professional chiropractic care for expectant mothers during pregnancy, our team at Catalyst Chiropractic & Rehab can't wait to partner with you along the way to achieve the many wonderful benefits of chiropractic care. To schedule an appointment in Blaine, MN, with our experienced and dedicated staff, give us a call today at (763) 205-3781 or email frontdesk@catalystchiropracticandrehab.com.