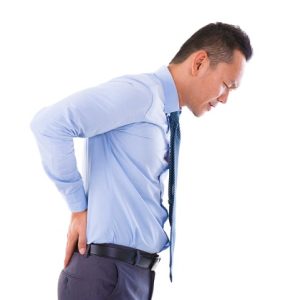 If you suffer from chronic pain, your daily life and ability to perform certain functions can be hindered. The chiropractic care team at Catalyst Chiropractic and Rehab understand the discomfort and need for better options. With a spinal manipulation or adjustment, our chiropractors manually correct misalignments in the spine, mainly popping the spine into the right position, achieving optimal function. A holistic approach to treating your chronic condition can help determine the underlying cause and relieve your pain altogether.
Chronic Headaches Or Migraines
Studies have shown that chiropractic adjustments can be especially useful in fighting migraines. As anyone who has suffered from them knows, these events can be crippling and can lead to time away from work, as well as just being miserable. Chiropractic care can also help with headaches caused by other problems in the spine.
Chronic Joint Pain
It's possible to have multiple areas of extremity pain, such as elbow, shoulder, and knee pain, or even arthritis. Multiple studies are showing how chiropractic approaches prove as effective treatment options in treating these areas. If you suffer from joint pain, our chiropractors can provide you with relief, much like other conventional therapies.
Chronic Dizziness
Cervicogenic dizziness is notoriously difficult to treat in part because it can be the result of so many things. But chiropractic treatments have proved effective in improving the symptoms of the disease. It's the only non-musculoskeletal condition for which chiropractic treatment with proven success.
Chronic Back Pain
Low back pain has a wide range of causes from natural aging, posture, stress, pregnancy, tension, and even cancer. Regardless of the reason, if you find yourself suffering in pain, seeking help from a chiropractor can help to diminish your symptoms. If you are looking to relieve your back pain, chiropractic treatment has shown valid results for both short-term and long-term relief. These treatment options can be paired with other traditional therapies for higher success.
Chronic Neck Pain
Some may think it's nothing to worry about and soon find themselves taking over the counter pain medication to manage the symptoms but never really solving the problem. Instead of reaching for a bottle of medicine, reach for the phone and schedule an appointment with our chiropractors. Aside from treating the pain, chiropractors will be able to identify the underlying cause, which will help in decreasing the pain entirely.
Alleviate Chronic Pain With Chiropractic Care
Catalyst Chiropractic and Rehab provides the knowledge and resources you need to prevent common chronic conditions. By taking a proactive stance to your well-being, the chiropractor and his supportive staff empower you to make wise and long-lasting lifestyle choices. Contact the clinic at (763) 205-3781 to schedule a consultation today!