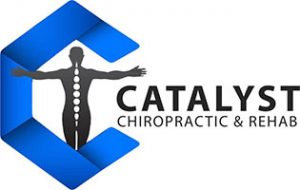 Have you heard about the natural benefits that chiropractic medical treatment can provide? Have your coworkers raved about this holistic treatment option that has helped them achieve natural pain relief? So, what's holding you back from giving this proven medical treatment option a try? If you are in the Blaine, Minnesota area, our team at Catalyst Chiropractic & Rehab is a chiropractic clinic near you that has the experience, knowledge and focus to help you achieve relief that you never thought was possible.
Individualized Chiropractic Care in Blaine
Every individual that enters our doors at Catalyst Chiropractic & Rehab is different. Not only are they different genetically, but they are likely dealing with different types of injuries and pain as well. That's what makes a partnership with our chiropractic clinic near you so valuable. We specialize in providing individualized chiropractic care to each of our patients. At your first chiropractic visit, we'll show you around our clinic and will take time to understand your past medical history as well as any health concerns that you may have. From there, our chiropractors will complete just a few regular health assessments. Using your medical history and the results from our assessments, we'll develop an individualized chiropractic treatment plan designed to help you achieve a pain free life again.
Important Facts about Chiropractic Care
If chiropractic care is a new medical concept for you, there are some important facts that we'd like to share with you. First, there is a common misconception that chiropractic adjustments are painful. At Catalyst Chiropractic & Rehab, we develop a chiropractic treatment plan that is comfortable to you. These chiropractic adjustments are not painful and many of our patients truly enjoy the adjustments because they provide immediate pain relief. Additionally, chiropractic care is for all ages. This type of holistic medical treatment provides benefits to children, adults and even the elderly. Engaging in chiropractic care for your regular maintenance can help you maximize your overall health, speed up the recovery process after an injury and can assist you with living a pain free life.
At Catalyst Chiropractic & Rehab, we take pride in being a trusted and experienced chiropractic clinic near you in Blaine, MN. If you are interested in setting up an initial chiropractic evaluation with our staff, give us a call today at (763) 205-3781 or email frontdesk@catalystchiropracticandrehab.com. We're confident that you'll be just as excited about the benefits of chiropractic care as those friends and family members around you.