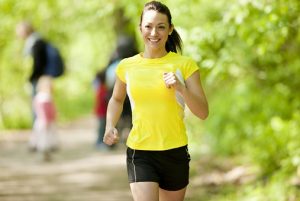 One of the keys to a healthy life is finding balance. It can be so easy for our lives to become out of balance. We experience stress from many aspects of life; we get too little sleep; we sometimes do not nourish ourselves well; and we work harder than ever before which creates physical, psychological, mental, and spiritual stress. Fortunately, though, it is possible to regain the balance that we lose over time, and one of the best ways to regain balance is to make an appointment with Catalyst Chiropractic & Rehab which offers professional chiropractic services for those in Blaine, MN.
Comprehensive Chiropractic Services in Blaine, MN
Many people are under the impression that chiropractic care is helpful only with the physical aspects of the imbalance we experience. This is a misconception because chiropractic care is extremely versatile and far-reaching. While the physical aspects of a spinal adjustment may be the first thing that people think of, it is not the only benefit of chiropractic services. Chiropractic care also includes therapeutic massage, acupuncture and even nutritional support. Each of these treatments serves as an important pillar of chiropractic care, and their importance goes much deeper than the physical nature of treatment delivery.
Catalyst Chiropractic & Rehab offers a full range of chiropractic services, and we design an individualized treatment plan for every client we work with. That is because no two people are exactly alike, and therefore no two reasons for seeking our help are exactly alike. If you visit our office because of an injury, through your consultation we may discover that the severity and duration of the injury is being prolonged by other factors, including stress. So, we may recommend a combination of spinal adjustments and massage to restore you back to optimal health.
Individualized Treatment Plan to Achieve Optimal Health
It is important to understand that a spinal adjustment is often just one piece of a larger puzzle. When your spine is misaligned, other parts of your body compensate. If you feel pain or discomfort in your back, it may be that the pain is in the muscles that support your spine, and not your spine itself. That is when it becomes important to employ other options such as massage or acupuncture.
All of our treatment options start at the point of addressing a primary concern. However, in order to sufficiently address the overall balance of your body, it is important to consider all aspects of your life that are preventing it from being present. Our commitment is toward helping you regain optimum health and better balance in your life. If you live in Blaine, MN, Call Catalyst Chiropractic & Rehab at (763) 205-3781 to schedule an appointment.