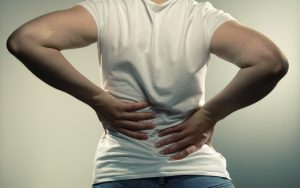 The transformation that one's body goes through during a pregnancy is simply amazing. This process is one that many individuals cherish and remember for a lifetime. The pain that occurs during a pregnancy, however, is likely something that individuals try to quickly forget about. If you are in the middle of a pregnancy in Blaine, MN and you are in need of some natural relief to help you get through some of your tough days, our team at Catalyst Chiropractic & Rehab is here to help. We specialize in offering effective chiropractic relief during a pregnancy.
Safe For Mother's And The Baby
One of the most important things to note is that chiropractic care is safe and effective for both the mother and the baby. In fact, studies have shown that engaging in chiropractic care during a pregnancy can actually provide multiple benefits. You don't have to go through your pregnancy without any relief. Through our chiropractic adjustments and manipulations, our chiropractors will provide you natural relief that you've been seeking. Additionally, our services will help realign your body, enhance your posture, address pelvic changes, and many more. You can count on our prenatal chiropractic adjustments to be gentle yet effective.
Reasons to Consider Chiropractic Care During Pregnancy
Pain relief is often the number one reason why expectant mothers engage in chiropractic services during a pregnancy. There are, however, other reasons to consider chiropractic care during a pregnancy. These reasons include:
● Reduced Muscle and Nervous Tension
● Reduced Stress Relief
● Improved Nervous System
● Likelihood of a Shortened Labor and Delivery
● Increased Chances of a Healthier Pregnancy
● Controlled Nausea
● Greater Chance of Natural Delivery
Other Holistic Care Available
In addition to our prenatal chiropractic services, our staff also offers prenatal massage therapy as well. This massage treatment can help you with your sore back, aching legs and feet, etc. Let our staff provide you with the tension relief that you so badly need. Our goal is to get you to a point where your body can relax naturally, even during your pregnancy. Our massage therapy services will help improve your overall circulation, increase blood flow, reduce inflammation and even reduce headaches during pregnancy.
At Catalyst Chiropractic & Rehab, our dedicated chiropractors and massage therapists have a true passion for helping expecting mothers achieve relief naturally. If you are in the Blaine, MN area and are looking for relief during your pregnancy, pick up the phone and set up an appointment with our staff at (763) 205-3781 or email frontdesk@catalystchiropracticandrehab.com.