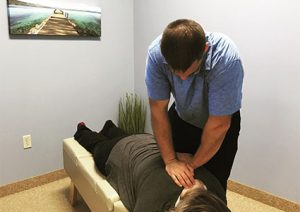 Catalyst Chiropractic & Rehab offers safe and effective chiropractic treatments in Blaine, MN. At Catalyst Chiropractic & Rehab, we value the idea that instead of helping the tree by pruning its infected branches, it is better to heal the tree by treating its roots.
Advances in medicine over the past century have led to our being able to reduce the discomfort of headaches, cold symptoms, sleep issues, and countless other relatively minor maladies. However, these advances have come at a cost. One major cost that we pay when we avail ourselves of quick fixes using over-the-counter remedies is that we typically end up treating the symptoms, rather than the causes. We treat the branches instead of the roots.
Treating the Root of Your Health Issue
Chiropractic care works to get to the root of the issues that are affecting you and preventing you from optimal wellness. We emphasize individual treatment plans which are developed by our staff who work closely with you to address your presenting issues and also to get to the causes of the symptoms you are experiencing. Chiropractic treatments are ideally suited to address all types of health issues.
Our approach to chiropractic care is to use our training to identify the cause of your pain and/or discomfort and apply our knowledge of the range of chiropractic treatment options at our disposal. Those options include chiropractic adjustment, therapeutic massage, and the principles of cutting-edge rehabilitation techniques to solve the problem at its root.
Comprehensive Chiropractic Care in Blaine, MN
Many conditions respond well to chiropractic treatments. Some of the more common and familiar conditions include the following:
● Back pain caused by overuse, car accidents, falls, and participation in sports
● Chronic conditions like scoliosis, carpal tunnel syndrome, and temporomandibular joint pain (TMJ)
● Headaches and migraines
● Whiplash
● Osteoarthritis, joint pain, and neurological conditions
Chiropractic care encompasses a wide range of treatments that can provide relief for a wide range of ailments and conditions. Catalyst Chiropractic & Rehab is committed to hiring staff who have exceptionally strong skill and expertise in the delivery of chiropractic treatments. Our staff are also highly skilled in the art of listening, which is crucial to the accurate identification of the causes of your pain and discomfort, as well as determining the best combination of treatment options for your condition.
If you are ready to treat the root causes of your discomfort as a means of reducing or eliminating the symptoms, call us at (763) 205-3781.