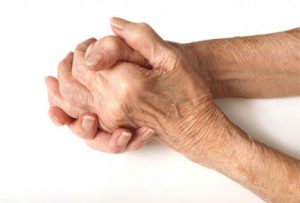 Are you dealing with pain in your wrist, hand or elbow region? Does it continuously cause you pain on a daily basis? Whether it prevents you from being able to get out on your favorite athletic field or it is pain that reduces your productivity at work, our team at Catalyst Chiropractic & Rehab has an all-natural solution for you. We are proud to offer chiropractic wrist, hand and elbow adjustments that will provide you with a holistic way to achieve relief from this ongoing pain.
If the pain in your wrists, hands and elbows has been causing you pain for a long time, you may be dealing with a medical condition known as arthritis. Research has shown that more than 54 million adults have been diagnosed with arthritis. What our fear is that many individuals dealing with arthritis aren't aware of how effective a chiropractic adjustment can be to provide natural relief from arthritis. Yes, even in the areas such as the arthritis in your wrist, hand or elbow, a chiropractic adjustment from our experienced chiropractors at Catalyst Chiropractic & Rehab can provide you the natural relief that you've been seeking for so long.
Effective Arthritis Treatment
Every patient that walks through our doors at Catalyst Chiropractic & Rehab is different. While more than one of our patients may be dealing with wrist, hand or elbow pain, that doesn't mean the same treatment plan will work for everyone. To ensure that you are maximizing our chiropractic adjustments appropriately, our team takes the time necessary early on to truly evaluate the pain that you've been experiencing. Once we have pinpointed the pain areas in your wrist, hand or elbow, we'll develop a customized chiropractic treatment plan that is designed just for you. Focused on chiropractic adjustments for your wrist, hand and elbow, you'll quickly notice natural relief after going through our effective treatment.
Just because the pain you are dealing with is in your wrist, hand or elbow doesn't mean that you can't seek natural treatment from this ongoing pain. At Catalyst Chiropractic & Rehab, we are a team of chiropractors that you can count on to help you achieve relief from your pain. Whether you are dealing with arthritis or other types of pain in your limbs, count on us to get you back to full strength. To set up a chiropractic adjustment with our dedicated team, give us a call today at (763) 205-3781 or email frontdesk@catalystchiropracticandrehab.com.