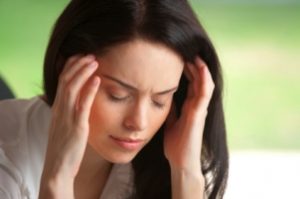 If you have persistent headaches or migraines, Catalyst Chiropractic & Rehab can help you find relief. Even if your headaches are not terribly severe, but they are persistent, they can disrupt your quality of life. If your headaches fall into the category of migraines, they can be completely debilitating. Getting headaches is actually very common. Almost everyone endures the occasional headache. But if your headaches are more frequent or more severe, you may be ready to take a step to reduce their frequency and intensity, and Catalyst Chiropractic & Rehab can help you find a solution that will work for you.
Find Relief from your Headaches
With headaches, it is important to understand the underlying causes of your headaches, any triggers and anything that has been helpful to you in the past. Because the variables can be so different from person to person, we always recommend sitting down with a health care provider so that an individualized treatment plan can be developed for you. This will give you the best possible chance of relieving the pain and discomfort you experience with your headaches.
Effective Non-Invasive Treatments for Headaches
Chiropractic care is an excellent way to treat headaches, and one major benefit is that it does not rely on over the counter medications. Such treatments can provide relief on occasion but introducing medications to our bodies on a regular basis can create other problems. Chiropractic care is a natural and chemical-free means of addressing headaches, and the effects can be positive and long-lasting.
Massage therapy is one effective approach to lessening the impact of headaches. Therapeutic massage releases tension in muscles, which in turn can relieve the pain caused by a headache. Regularly scheduled massage can go a long way toward helping our muscles stay more relaxed. When we operate with less stress in our muscles, we are less likely to experience headaches.
When massage therapy or chiropractic adjustments are not enough, acupuncture is often recommended. Acupuncture involves the insertion of extremely fine needles into specific areas of the skin. The ancient practice is proven to encourage better blood flow and reduce toxins in our bodies, which are known causes of headaches. Each of these treatments are better than over the counter medications because they treat the underlying causes of headaches, rather than just the symptoms.
Chiropractic Care And Headaches
Headaches come in all shapes and sizes, and our staff has the expertise to address all of them. We can help you increase your quality of life by lessening the impact of your headaches. Give us a call at (763) 205-3781 with any questions you may have or to schedule an appointment.