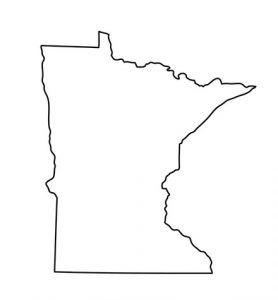 When you are in a car accident, no matter how severe, the first issue you should always think of is your health and the health of anyone in your vehicle. Cars can be repaired or replaced, but the people involved in the accident are much more important than the vehicle. In 1975, Minnesota enacted the Minnesota No-Fault Automobile Insurance Act, which means that anyone who owns a vehicle in our state must carry car insurance that will cover their own medical expenses, lost wages, and other related financial loss.
This insurance benefit is paid no matter who was at fault in the car accident and does not affect your rates. This means that no matter what, you should seek the medical care that you and your family need to recover from any injuries you sustain in an auto accident. If you are insured by the Minnesota No-Fault Automobile Insurance Act, you are covered whether your accident occurs in Minnesota or another state in the US.
Car Accident Insurance Coverage in Minnesota
Catalyst Chiropractic & Rehab specializes in auto accident injury treatment and recovery in Blaine, MN. It is important to understand that it is possible to lose these available benefits, so you should always get appropriate treatment quickly after a car accident. Our staff at Catalyst specializes in all types of car accident injuries including whiplash, back pain, knee injuries, concussions, and other soft tissue injuries. We offer non-invasive and highly effective treatments including chiropractic adjustments, massage therapy, rehabilitation and acupuncture to relieve your pain and stiffness and allow you to get back to your pre-accident condition. We will develop an individualized treatment plan that will respond to your unique injuries in the best possible way.
Chiropractic Treatment Following a Car Accident
The staff at Catalyst Chiropractic & Rehab also understands the extent of the Minnesota No-Fault Automobile Insurance Act and can answer your questions and help you navigate the process with your insurance company. If you live in Minnesota and have a car accident, it is important to know that treatment for your injuries will nearly always be covered 100%. There is absolutely no reason to suffer at all with an injury after a car accident — even if it is relatively minor. These injuries can be persistent, and it is always best to get yourself checked out quickly and by a reputable health care provider. For more information about the Minnesota No-Fault Automobile Insurance Act, or if you have recently been involved in a car accident in Blaine, MN, call the team at Catalyst Chiropractic & Rehab at 763-205-3781.