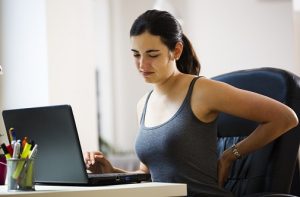 Have you had enough with daily pain? Whether you have suffered an injury from a sports related incident, a car accident, workplace fall or just from doing something normal around the house, long term pain is never normal. However, when we go to a doctor to discuss the pain, it can be difficult to pinpoint the source of the pain and come up with a management strategy. That is why many individuals are given over the counter or prescription pain relievers to address the pain. However, these pain relievers only mask the pain, they do not actually treat the injury or the source of your discomfort. When you come to Catalyst Chiropractic & Rehab for treatment of any type of pain, you can expect a different approach. We will use our skill and experience to treat your injury and focus on the following:
Individualized care: Every individual is different, and every injury is different. Your body responds to a sports injury or injury from a fall or car accident in a different way than someone else. So, our experienced staff will work hard to understand the root of your pain and develop an individualized treatment plan that will meet your unique needs.
Non-invasive treatment options: Our treatment plans do not rely on pain medications, narcotics or surgery to relieve your symptoms and discomfort. Instead, we focus on treating the source of the injury and allowing your body to begin to heal itself from within. We believe that this approach offers long term benefits to your overall health, without the side effects of pain medications and the long recovery time of surgery.
Comprehensive treatment: Very often our individualized treatment plans include several different treatment options. We often recommend a chiropractic adjustment, massage therapy as well as acupuncture. The combination of these treatments can be excellent in promoting your body's self-healing mechanisms and can reduce your pain and discomfort while improving your flexibility and range of motion.
Safe And Effective Chiropractic Treatment In Blaine, MN
Catalyst Chiropractic & Rehab can help with all types of pain and injury treatment including headaches, back pain, shoulder pain, arthritis pain, car accident injuries (including whiplash), sports injuries, and pregnancy care. Our treatments are safe and effective and very often allow you to get back to your normal daily life more quickly and consistently than other treatment options. For more information or to speak with a member of our staff, call 763-205-3781.