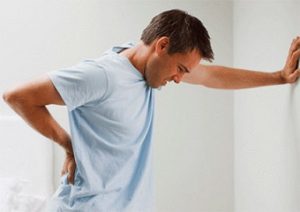 Are you currently dealing with whiplash that is causing you nagging neck pain? Don't assume that your only solution to resolving the whiplash pain is by relying on pain medication. Instead, consider a natural treatment route that will focus on your body healing holistically on its own. Our team at Catalyst Chiropractic & Rehab helps individuals in and around Blaine, MN manage their whiplash pain naturally.
Our most common reason that patients come to our practice dealing with whiplash is because of being involved in an automobile accident. The unexpected collision can cause the neck and head to fly forward without any control. This sudden motion, also known as whiplash, can cause significant strain on your neck and back, leading to the pain you are experiencing. After an auto accident, the symptoms of whiplash don't immediately appear because the body has so much adrenaline going that you can't feel the pain. Even if you feel like you may not have gotten injured after an auto accident, it's very important to be evaluated by a medical professional quickly. Our team of medical professionals are exceptional at providing medical evaluations after an auto accident. The earlier we can identify the whiplash after an auto accident, the better chance that we can manage the pain from the whiplash before it becomes severe.
Whiplash After An Auto Accident
Whether you are dealing with whiplash because of an auto accident, because you slipped or fell unexpectedly or because of an injury that occurred on the athletic field, chiropractic care is a highly effective natural treatment method that can help you manage the pain you are experiencing. Our goal is to get your spine and body back into proper alignment so that tension and pain can be reduced in your neck and back. The muscular and nervous tension that is causing the whiplash pain will reduce quickly and your body will be able to recover on its own thanks to chiropractic care.
Chiropractic Care For Whiplash
If you are struggling with pain from a recent whiplash injury, our team at Catalyst Chiropractic & Rehab is here to help. Take advantage of our experienced chiropractic care to help you manage your whiplash pain and recover naturally from this injury. If you are around the Blaine, MN area, give us a call today at (763) 205-3781 or email frontdesk@catalystchiropracticandrehab.com to schedule an appointment with our committed staff.