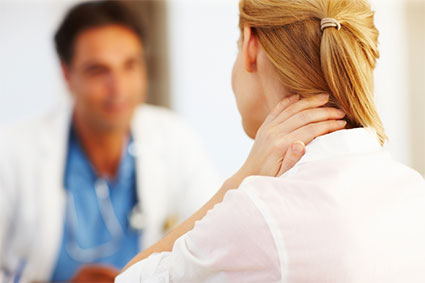 Do you experience pain regularly? Does pain interfere with your daily life? Do you make decisions about what activities you can (or cannot) participate in based on a lingering injury or chronic pain? Pain does not have to be something that you just simply get used to. Catalyst Chiropractic & Rehab specializes in helping clients reduce their pain and return to normal activity. We help our clients in Blaine, MN live pain free by offering chiropractic care that is natural, safe and effective.
Comprehensive Chiropractic Care to Reduce Pain
Our team offers a comprehensive approach to natural pain relief and develop individualized treatment plans that are specifically tailored to each of our clients. Our chiropractic staff may recommend a combination of chiropractic adjustments, rehabilitation and exercises, massage therapy, and nutritional support that can result in weight loss which puts less overall stress on your body. We offer all of these treatment options in our convenient Blaine, MN location.
What is important to note is that our approach is natural and does not require extensive use of over the counter, prescription pain medicine or surgical intervention, which can only mask the pain you are feeling. Our treatment plans focus on addressing the underlying issues that are causing the pain. Understanding and treating those issues is what will provide you with long term pain relief and freedom from the daily pain you have been feeling. You can achieve optimal and the team at Catalyst Chiropractic & Rehab can help.
Partner with Catalyst Chiropractic & Rehab and Live Pain Free
Chiropractic care is a natural and effective treatment for headaches, back pain, sports injuries, neck pain, arthritis, carpal tunnel syndrome, and many other acute and chronic issues. These health issues can impact your sleep, your job and your day to day activities. We understand how stressful this can be for you and your family. Our team will sit down with you, listen to your description of the issues that you are facing and develop a safe and effective treatment plan that will put you on the path to recovery.
Waking up every day knowing that you are going to experience pain is extremely difficult and taxing. You can change this dynamic when you work to address the underlying causes of your pain. Catalyst Chiropractic & Rehab can help you finally find the relief you are looking for. For more information or to schedule an appointment, call our Blaine office at (763) 205-3781.