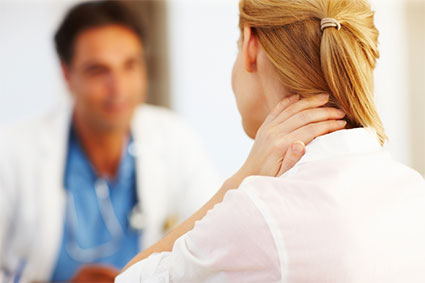 Do you find yourself regularly struggling with pain from an injury that has occurred recently or in the past? Far too often, individuals immediately resort to relying on pain medication to help them recover from the injury. This does provide temporary relief, but it doesn't help your body recover in the long run. Instead of taking this approach, consider the natural options that you have when it comes to your injury rehabilitation. At Catalyst Chiropractic & Rehab, we offer natural injury rehabilitation treatments that will get your body back to full strength on its own.
Reasons to Consider Natural Medicine
Individuals from all ages are increasingly turning to natural medicine when it comes to injury rehabilitation. Our natural medicine doctors are here to help you overcome the injury that is holding you back from feeling 100%. There are plenty of reasons why you should consider natural medicine as your preferred rehabilitation treatment. The most important reasons include:
Improves Overall Well Being
Safer Recovery Practices
More Complete Recovery
Quicker Recovery
Helps Prevent Future Injuries
Natural Medical Treatment Plans Designed for You
By counting on our team of medical professionals for your natural injury rehabilitation needs, you'll receive a medical treatment plan designed specifically for you. Our staff will evaluate your current injuries and determine the specific rehabilitation that you'll need. Often times, we incorporate more than one of our primary rehabilitation treatment options, which include the following methods:
Chiropractic Treatment – By realigning your spine, our chiropractors will work to realign your entire body. These chiropractic adjustments help our clients heal more properly, more quickly and helps reduce the likelihood of an injury in the future. Not only can chiropractic care help manage the pain you are experiencing, but it can help improve body circulation, reduce inflammation, increase range of motion and speed up the recovery process as well.
Massage Therapy Treatment – Our effective massages are more than just a time to relax. Our massage therapists will pinpoint the pain you are experiencing and work to relieve the muscular and nervous tension in your body. These massages help our clients rehabilitate both physically and mentally.
Acupuncture Treatment – The oldest form of practice medicine is acupuncture. Using tiny needles that do not cause pain, our acupuncturists can identify pain and strain points in the body and provide you with natural relief from the injury.
If you are dealing with an injury that is causing you pain, why not try our effective natural injury rehabilitation treatments at Catalyst Chiropractic & Rehab in Blaine. To schedule an appointment with our holistic medical staff, give us a call today at (763) 205-3781.