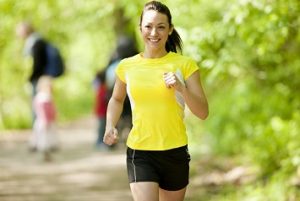 Dealing with an injury that you suffered while playing your favorite sport? Is your team missing you out on the field or court? Rather than masking the pain and injury with pain medication, why not seek natural medical support? At Catalyst Chiropractic & Rehab, we have a passion for providing natural medical support to individuals in Blaine, MN suffering from an athletic injury.
Safe And Complete Athletic Injury Recovery
Our medical professionals use natural sports medicine treatment options to help our athletes improve their overall wellbeing. In addition, these methods help promote a safer and more complete injury recovery that help to also prevent sports injuries from happening in the future. Our holistic medical treatment methods are completely safe and prevent you from having to rely on any form of pain medication or the need for an invasive procedure.
Individualized Treatment Plans
Our staff understands that every athletic injury is different and so are the athletes impacted by the injury. For that reason, one consistent treatment plan for all of our athletes simply would not work. Instead, we provide our clients with an individualized treatment plan that is designed for their specific needs. The end goal with all of our individual treatment plans is to help our clients heal from their athletic injury fully, quickly and naturally.
Effective Sports Injury Treatments
Depending on the injury that you are dealing with, we may incorporate one or more of the following effective sports injury treatment options:
● Chiropractic Sports Treatments – Chiropractic care is becoming a very popular natural treatment method for athletes from all backgrounds. Using chiropractic adjustments, we will help get your entire body back into proper alignment. Once the alignment is back to where it should be, you'll be able to heal more properly and more quickly.
● Sports Massage Treatments – Our effective sports massage treatments provide pain relief, relieve muscular and nervous tension, boost circulation, improve range of motion and can even reduce inflammation. While recovering from your sports injury, our massage services will bring you a little bit of relaxation as well.
● Acupuncture Treatments – This form of natural medicine has been around for thousands of years. Acupuncture can provide lasting pain relief from your athletic injury and can help prevent future injuries from occurring.
Don't let your sports injury continue to bog you down. If you are ready to receive natural medical support from your athletic injury, our team at Catalyst Chiropractic & Rehab is here to help. Serving, Blaine, MN, give us a call today at (763) 205-3781 or email frontdesk@catalystchiropracticandrehab.com to set up your individualized treatment plan.