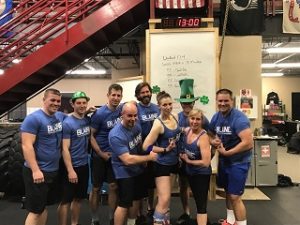 For many Americans, being out on the court or field playing their favorite sport is a true passion. Getting injured and not being able to be out with your teammates can be devastating. Far too often, athletes resort to relying on pain medication so that they can get back to playing. In turn, the injury gets worse and they find themselves delaying their return even more. Rather than hide the injury with pain medication, consider pursuing natural relief from your sports injury. If you are in the Blaine, MN area, our team at Catalyst Chiropractic & Rehab is here to help provide natural relief from your injury so that you can get back to full strength quickly.
Holistic Sports Injury Treatments
Whether you are dealing with an injury around the ankle, shoulder, back, leg, etc., our dedicated staff has multiple holistic sports injury treatments that you can consider. Depending on the severity of your injury, we may even incorporate multiple treatment options into your personalized rehab plan. Our holistic sports injury treatments that our medical professionals focus on include the following:
● Chiropractic Treatment – More and more athletes are utilizing chiropractic care to help them achieve natural relief from a sports injury. Our chiropractors utilize chiropractic adjustments and manipulations to get your body back into proper alignment. In turn, your body will be able to heal naturally and relief from the injury will be achieved. Studies have shown that chiropractic care can even speed up the recovery process as well.
● Massage Therapy – Dealing with muscular or nervous tension from a sports injury? Our effective massage therapy treatments can help provide natural pain relief, boost circulation and range of motion and can help reduce inflammation.
● Acupuncture Treatment – One of the oldest methods of medicine, acupuncture treatment is the perfect option for a musculoskeletal sports injury. Our acupuncturists will identify the location of your pain and focus on relaxing the body and reducing the tension and strain that you are dealing with from the sports injury.
At Catalyst Chiropractic & Rehab, we are here to partner with you during our sports injury recovery. Count on us to provide you with effective treatment options centered around holistic sports injury treatment methods. If you are in the Blaine, MN area and are seeking natural relief from your sports injury, pick up the phone and call our staff today at (763) 205-3781 or email frontdesk@catalystchiropracticandrehab.com to schedule your appointment in the near future.