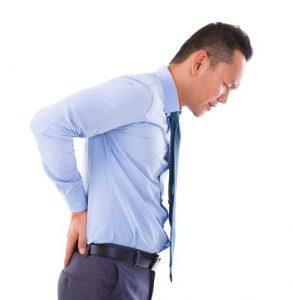 If you are looking for pain relief acupuncture treatments in Blaine, look no further than Catalyst Chiropractic & Rehab. Catalyst Chiropractic & Rehab is a successful chiropractic practice because we have combined professional expertise with genuine care for the health and recovery of our clients. As a result, we have become an integral part of the Blaine, Minnesota community as well its many surrounding towns. Acupuncture is an important part of our practice, and our clients can attest to our commitment to applying the centuries-old principles of acupuncture in only the most modern ways.
Benefits of Acupuncture
Acupuncture is the practice of inserting fine needles into specific points of the human body. It was developed in China approximately four thousand years ago but has taken grand leaps of effectiveness over the last seventy-five years. Acupuncture is an effective treatment option for a wide range of physical issues. It can reduce inflammation, which can affect multiple systems of the body in multiple negative ways.
Acupuncture has long been used as a treatment for migraine headaches and persistent non-migraine headaches. Acupuncture is also an effective treatment for arthritis pain, which is characterized by inflammation and the degradation of the joints it affects. If you are active in competitive or recreational sports, you know that periodic injuries are inevitable. For periodic soreness from overuse of muscles and soft tissues, acupuncture is an effective way to reduce pain and regain flexibility. For more serious injuries, acupuncture can be part of your long-term recovery plan.
Comprehensive Acupuncture Care in Blaine, MN
Understanding our client's specific issues is very important to our team as we develop your individualized treatment plan. So, in addition to being an effective tool when used alone for specific issues, acupuncture is also used as a complement to other chiropractic treatments. For example, it may be in your best interest to combine a series of spinal adjustments and acupuncture. An adjustment to the spine helps with the body's overall alignment. Our spinal adjustment processes are enormously helpful to encouraging good posture. As you recover from the injury that has caused your discomfort, acupuncture is often a necessary and welcome addition to a treatment plan that is designed to optimize your health. Acupuncture stimulates your body's natural healing mechanisms and can serve to relax muscles that have grown tense in response to your injury.
If you have additional questions about acupuncture and want to schedule an appointment with the team at Catalyst Chiropractic & Rehab, call us at (763) 205-3781.