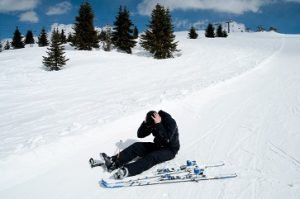 There are many important benefits of physical therapy. It can improve your overall mobility, improve your balance, help you recover from injury or trauma without surgery and it can help relieve pain without having to rely on over the counter medication or prescription painkillers. Catalyst Chiropractic & Rehab offers gentle and non-invasive physical therapy services in Blaine, MN. If you have suffered an injury, and especially if you have had a difficult time returning to full health following that injury, our team can help you recover and regain mobility and flexibility.
Non-Invasive Treatment Options to Relieve Pain in Blaine, MN
Physical therapy is the process of providing non-invasive techniques and exercises that help you restore and maintain optimal movement of your body, range of motion, flexibility, and physical function. Physical therapy is not simply an effective way to recover from an injury, it is also an excellent way to relieve pain, respond to a chronic condition, and even help to prevent future injuries.
What brings most people in need of physical therapy to our office is an injury of one kind or another. This may be an athletic or workplace injury, a muscle pull, or a fall. Physical therapy can also be very helpful for patients who are recovering from a stroke or other neurological problems and can also be effective for patients with neck or shoulder pain. One of the wonderful aspects of physical therapy is that even a response to an injury can have the effect of helping you develop greater flexibility and range of motion, which in turn can prevent future injuries.
Treatment Plan Tailored to You
Our team can help develop a personalized treatment plan to help relieve the pain you are feeling. In addition to physical therapy, this may include massage therapy and/or acupuncture. Massage therapy and acupuncture are specialties that we offer, and both can help you achieve optimal rehabilitation from a sports injury. A therapeutic massage that is tailored specifically for sports injuries can go a long way toward helping you reach full recovery. Targeting muscle tissue that has been under stress can provide an immediate feeling of relief. Acupuncture serves the purpose of targeting specific pressure points on the body. The ancient practice stimulates the body's self-healing mechanisms to kick into full gear. Both acupuncture and therapeutic massage encourage improved blood flow, which is an essential aspect of relieving pain and allowing the injury to heal.
A physical therapy treatment plan is likely to look very different from person to person. There are countless combinations of exercises and rehab strategies that can be used. Contact Catalyst Chiropractic & Rehab at (763) 205-3781 to schedule a physical therapy appointment.