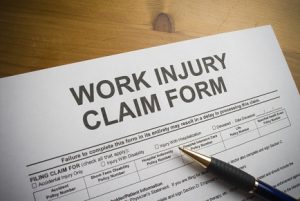 After a workplace accident occurs, it could cause injury or discomfort. When it comes to work-related injuries, there is often a lot of confusion around workers' compensation and whether chiropractic care is covered. Workers' compensation varies by state. However, in the state of Minnesota, if you are injured on the job, chiropractic care is covered under workers' compensation. If you have suffered a workplace injury and are dealing with back or neck pain or lack of mobility, come to see a chiropractor at Catalyst Chiropractic as soon as you can!
Common Workplace Injuries That Benefit From Chiropractic Care
When most people consider workers' compensation, they typically think of massive injuries that occur on the job. While falls and overexertion lead to many workplace injuries, other common injuries include:
● Repetitive Motion Injuries: These types of injuries are the result of doing the same activities day-to-day. Think sitting stationary at a desk, typing for eight hours a day, six days a week.
● Injuries from Falling Objects: These injuries can lead to significant head, neck, and back injuries depending on what fell, it's weight and where it fell from.
Receiving A Full Evaluation
One of the main reasons why you should see a chiropractor after suffering a workplace injury is to receive a full evaluation. Anyone that has back, or neck pain could have an underlying issue that needs more attention. While some injuries get better with rest and time, others require more work. A chiropractor will be able to evaluate your situation and provide the care that you need.
Chiropractic Care and Treatment
Once you have been fully evaluated, our chiropractors will also be able to provide you with a full care and treatment plan. This can include providing you with any chiropractic or massage therapy services that you need. These services can help to relax your muscles and make them strong again. Eventually, it should improve your overall range of motion and help you to avoid feeling pain and discomfort.
Returning To Work
Just about any kind of injury can disrupt your life, at least temporarily. Injuries that take place at your workplace can provide a double dose of pain—from the injury itself and from the stress that can accompany the fear or the reality of having to miss significant time from work. Catalyst Chiropractic and Rehab offers workplace injury rehabilitation, so you can not only recover from the injury, but return to work without having to worry about the impact on your ability to perform your daily work duties. We can help you recover from the injury, so you can get back to your job and be confident in your work. Call (763) 205-3781 to schedule an appointment.