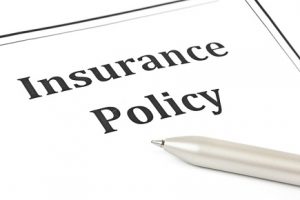 Car accidents are extremely stressful on many different levels. The first and most important thing that you should think about if you are involved in a car accident is your health and any potential injuries you may have suffered. These injuries may be obvious right away, or they may not surface for a number of days or even weeks. Insurance companies can sort out who was at fault in the accident and the financial impact. But your mental and physical health is truly the most important focus after a car accident. Catalyst Chiropractic & Rehab specializes in helping individuals recover after car accidents by offering non-invasive and highly effective treatment options including chiropractic adjustments, massage therapy and acupuncture.
Treating Car Accident Injuries
Neck pain, back pain, headaches and soft tissue injuries are extremely common after even minor car accidents. It is not unusual for this pain to last for days or even weeks and it can impact your normal daily function. It is easy to try to alleviate the pain with over the counter medication and try to move forward. However, in many cases, the over the counter medicines do not address the underlying injury, but simply mask it for short periods of time. Chiropractic care can relieve the pain without over the counter medications and address the root of the issue that you are having so that you can fully address the injury once and for all.
Non-Invasive Treatment Options After a Car Accident
A chiropractic adjustment after a car accident can help your body's general alignment and begin the healing process. Massage therapy can help your muscles relax, reduce the pain and can be used in addition to a chiropractic adjustment for maximum benefit. We also offer acupuncture which can target specific areas of injury using fine needles to reach specific points of your injury.
The team at Catalyst Chiropractic & Rehab can help you navigate the healing process after an auto accident so that you can recover fully and regain normal function. We will sit down with you before our examination and listen to exactly what happened, where you are feeling pain and what concerns you have about recovery. We understand that a car accident is traumatic, and we will provide great care and support to you and your family as we develop a personalized treatment plan for you. For more information or to schedule an appointment, call us at 763-205-3781.