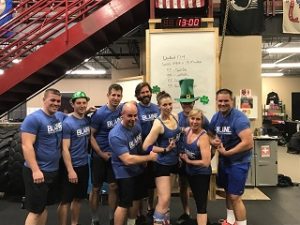 If you spend your free time playing sports, you likely hate not being able to play your favorite sport, especially if it is because of an injury occurring. For many athletes, they will try to fight through the pain and mask the symptoms by relying on pain medication. Not only is this type of pain relief temporary, but it can give you a false sense of confidence that may end up making your injury worse in the long run. So, rather than trying to rely on a substance that could become addictive, consider stopping by our clinic at Catalyst Chiropractic & Rehab to learn more about how you can recover naturally from your sports injury. Located in Blaine, MN.
Chiropractic Care As A Corrective Sports Injury Treatment
Many athletes utilize chiropractic care as a way to correct their body and get it back into proper alignment. In many cases, the pain, strain and stress caused by your spine being out of alignment could be having a direct impact on the pain that you are regularly experiencing with your sports injury. Our experienced chiropractors can provide effective corrective treatment to realign your body all the way from your head to your toes, literally. Getting the body back into proper alignment has been proven to help individuals recover better and more quickly from a sports injury. Additionally, engaging in regular chiropractic maintenance will help reduce the likelihood of a sports injury occurring again in the future.
Safe And Effective Massage Therapy
Another great way to recover naturally from a sports injury is through our safe and effective massage therapy services. Our massage therapy treatments can help alleviate both muscular and nervous tension, reduce inflammation, as well as boost circulation and your overall range of motion. The best part is that you get to relax during the treatment. Oftentimes, our medical professionals will incorporate both chiropractic treatment and massage therapy into a personalized natural treatment plan for a sports injury.
If you have been taking time away from the athletic field because of a nagging sports injury that has recently occurred, stop relying on pain medication as your form of pain relief. Instead, it is time for you to schedule an appointment with our team at Catalyst Chiropractic & Rehab and let us help you recover naturally from your sports injury. To schedule your initial appointment, give us a call today at (763) 205-3781 or email our staff at frontdesk@catalystchiropracticandrehab.com. Located in Blaine, MN.