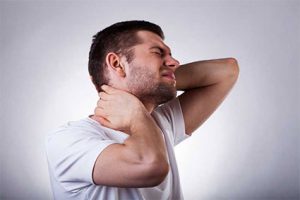 At Catalyst Chiropractic & Rehab, one of the common reasons why our clients come to visit us is because of a repetitive stress injury. In fact, studies have found that there are more than 3 million documented cases of repetitive stress injuries in the United States each year with that number likely to rise. Whether the repetitive stress injury occurred because of a motion the individual did while working for many years or if it was tied to playing sports for most of their life, the pain that comes from this injury can be unbearable at times. Our medical team in Blaine, MN is here to offer you a holistic treatment plan that will help you heal and achieve natural pain relief.
Common Symptoms of Repetitive Stress Injuries
Improper technique, repetitive movements and overuse are key reasons why our clients are left dealing with a repetitive stress injury. Repetitive stress injuries may not always present themselves as being extremely painful, but they are definitely an injury that you should take seriously. If you think you may be dealing with a repetitive stress injury, there are some common symptoms to look out for, which include:
● Tenderness
● Joint Stiffness
● Tingling Sensation
● Loss of Feeling or Strength
● Cramping
Holistic Treatment Options
Once you make a commitment to setting up an appointment with our team at Catalyst Chiropractic & Rehab, we'll get to work on creating a customized holistic treatment plan just for you. Depending on your symptoms and level of severity of the injury, we'll likely recommend a treatment plan focused around chiropractic care, acupuncture and massage therapy. There are many medical providers in Blaine, MN that would put you on a pain medication plan, but that is not the path that we take at Catalyst Chiropractic & Rehab. We want your body to heal naturally so that you can experience true relief from this injury. Our chiropractic and massage therapy treatments will help relieve muscle tension and reduce inflammation. Additionally, our acupuncture treatment option will pinpoint the specific area where the injury has occurred and provide you with natural pain relief from the injury.
Dealing with a repetitive stress injury can be overwhelming at times. Rather than continuing to live in pain, it's time for you to set up an appointment with our team at Catalyst Chiropractic & Rehab. Serving the Blaine, MN area, give us a call today at (763) 205-3781 or email frontdesk@catalystchiropracticandrehab.com to learn more about our repetitive stress injury treatments.