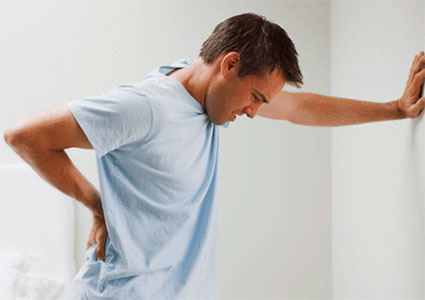 If you are experiencing aches and pains that seem to come from nowhere, or if you have increased your physical activity so you know exactly where those aches and pains are coming from, you would benefit from the safe & effective pain management in Blaine offered by Catalyst Chiropractic & Rehab. Pain management is an extremely important aspect of your life if you have chronic pain — regardless of the source.
Safe & Effective Pain Management
Catalyst Chiropractic & Rehab provides our patients with safe and effective pain management for arthritis pain, persistent headaches and migraines, sports injuries, automobile injuries, and the pain that often occurs with pregnancy. Our most effective means of treating pain include chiropractic adjustment, acupuncture, massage, and exercise regimens that are designed to increase flexibility, release tension, and strengthen your body to better respond to the pain you are experiencing. Our staff will work with you to understand the underlying causes of your pain and design a treatment plan that will be most effective in managing the pain you are experiencing. Our main treatment approaches are described in further detail below:
Chiropractic Care:
Chiropractic care helps our bodies regain alignment. This reduces the stress that builds up in our spinal column, which in turn allows our muscular systems to support our frames better. Chiropractic adjustment leads to better alignment, which is often a necessary first step toward helping the body heal. When the body begins to heal, it becomes easier to manage pain.
Acupuncture:
Despite the fact that acupuncture is one of the oldest and most proven forms of healing care, it remains a sometimes misunderstood treatment. Acupuncture works by inserting extremely fine needles into the skin to encourage healing and a reduction of inflammation. Acupuncture is now widely practiced in many societies but comes from ancient Chinese practices that encourage the body to strengthen its own immune system.
Massage therapy:
Massage is often an effective treatment by itself, but when used in combination with chiropractic adjustments and/or acupuncture, the effects are often maximized. A massage therapist may use a gentle approach to relax muscles and tissue or a more deep-tissue approach, which helps to break up waste material in muscle and soft tissue.
Rehabilitation Exercises:
The human body is an amazing feat of engineering that tends to work best when it is pushed and challenged. When your body has begun to heal and your pain is being managed, exercises chosen and designed by our staff will recommend exercises that increase the benefits of chiropractic treatment, acupuncture, and/or massage therapy you have received and strengthen your body to maintain health.
If you are experiencing pain or have any questions about our services, call Catalyst Chiropractic & Rehab at (763) 205-3781 to schedule an appointment.