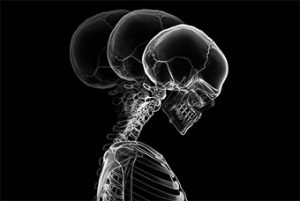 When you get in an accident, the biggest damage to your body often isn't seen from cuts and bruises. Instead, the worst damage often happens internally, especially if you are a victim of whiplash. The forcible movement of your body in an accident is often enough to tear ligaments in your back and neck, but in many cases, the damage isn't apparent for days, even weeks after the event.
To prevent long-term damage to your body's structure, you need to pursue whiplash treatment after every accident. It's the best way to make sure your body is given the care it needs to heal itself without issue. Catalyst Chiropractic understands what damage unchecked whiplash can cause for you, and our chiropractic team can serve anyone that lives or work in the Blaine MN area.
Medical Treatment For whiplash
If the whiplash is severe, it is important to seek medical attention. It is crucial to realize that whiplash could also be masking more severe conditions. A health practitioner will be able to get a proper diagnosis for neck pain. Some of the treatments used for whiplash include physical therapy, prescription medication, injections, manual manipulation, acupuncture, and massage therapy.
Seeking chiropractic care For Whiplash Injuries
People suffering from whiplash can benefit from chiropractic care. A chiropractor can use techniques such as spinal manipulation to treat the condition. During the therapy, the chiropractor will make manual adjustments to the patient's spine using their hands. This helps reduce pain and increase the range of motion. Massage therapy can help reduce pain by soothing muscle tension and increasing blood flow.
Recovery Time From A Whiplash Injury
Recovering from whiplash will depend on different factors. The severity of the whiplash will determine how fast the individual recovers. Most people with mild whiplash recover in a few days, but it can take much longer for those with severe whiplash. Other factors include age, health, and overall physical condition. People who develop post-traumatic stress disorder usually take a longer time to recover. The patient's lifestyle will affect recovery. Clinical tests can help determine the severity of the condition. If you have symptoms of whiplash, it is important to get treatment as soon as possible. Early diagnosis and treatment will help prevent complications associated with whiplash.
To avoid extensive injury and limit the extent to which whiplash affects your body, come to Catalyst Chiropractic as soon as possible to get help, and begin your healing process. We offer natural healing processes with massage therapy and chiropractic treatments to help you recover from your whiplash injuries and get back to feeling like yourself again. Call us today at (763) 205-3781 and stop wondering how long that pain in your neck is going to last.