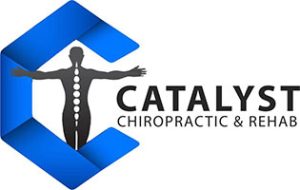 It can be difficult to take time out for yourself any time of the year, but the holidays can present some unique challenges. In addition to the regular routine of work, parenting, keeping up with your household and whatever additional commitments you have, you begin to think about gift giving, preparing for gatherings with family and friends, and other holiday errands. Even if all of these are things that you look forward to, they can add an element of stress to the already busy days. It is important to think of ways to take care of yourself during the holiday season so that you can enjoy the season. Keeping your body healthy is a great way to practice self-care. Catalyst Chiropractic & Rehab can help. An appointment with a member of our team can be a great first step toward taking care of yourself!
Chiropractic Adjustments And Massage Therapy To Reduce Stress
Chiropractic adjustments can provide relief from back or neck pain, headaches, mental health issues, sleep problems and even reduce overall stress. It can improve your range of motion, reduce pain and stiffness and promote your body's own internal healing mechanism. A chiropractic adjustment will realign your spine, taking pressure off of your muscles and nerves and promoting better blood circulation. Scheduling a chiropractic adjustment during a stressful time of year can make a huge difference in your health and how good you feel.
In addition to chiropractic adjustments, our staff can also provide therapeutic massages to help relieve the stress in your body. Massage therapy can be an excellent tool to reduce stress and also help your body recover from strenuous activity, an injury, or from pain and discomfort from repetitive movement (like in front of a computer all day). Massage can be a great investment in your overall health.
Blaine Chiropractic Clinic
Both chiropractic adjustments and massage therapy are non-invasive tools that can help your body feel stronger and better and promote your optimal health. Rather than relying on over-the-counter pain meds, caffeine and other crutches to get you through the holiday season, taking care of yourself can help you feel better, have more energy and be ready for the magic of the season. For more information about making a chiropractic or massage therapy appointment with our staff at Catalyst Chiropractic & Rehab, give us a call at 763-205-3781. Our office is conveniently located at 10904 Baltimore St NE #103 in Blaine, NC and we have appointments available Monday-Friday throughout the holiday season!