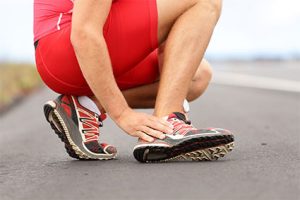 As we move toward the spring months, many of us begin to think about getting outside again and enjoying the beautiful weather. If you enjoy exercising outside, the spring in Minnesota can be ideal for this type of activity. Tennis, marathon training, walking, soccer, biking, softball are just some of the athletic options outdoors in the spring and summer. If you are concerned that you might not be ready for an increase in your activity level or you have a nagging injury that you have not yet taken care of, consider reaching out to Catalyst Chiropractic & Rehab for assistance, guidance and a personalized treatment plan.
Natural Relief From Persistent Sports Injuries
Sports injuries can be very frustrating and difficult to get rid of, especially as you get a bit older. Catalyst Chiropractic & Rehab offers natural solutions for athletic injuries. No matter whether you have an acute injury or a nagging pain that you have dealt with for years, we can help. Our treatment options include chiropractic adjustments, massage therapy, acupuncture, as well as rehabilitation exercises that can prevent recurring injuries. It is this integrated approach that encourages your body to begin to heal. Very often a combination of these treatments is ideal for getting you back to 100%.
Over the counter and prescription medications only mask your symptoms and can in some cases even prolong the injury. Our team encourages athletes to try to address the actual problem so that you can get back to the activity you love. Our personalized treatment plans address the specific injury you have, the symptoms you are feeling as well as the pain, stiffness and other related issues. No two individuals are alike, and no two sports injuries are alike. You can be confident that our team will treat you as an individual and make sure that we address your specific injury as well as any questions and concerns that you have.
Experienced Minnesota Chiropractor Treating Sports Injuries
Our team has experience treating all types of athletic injuries including soft tissue injuries, sprains, strains, muscle pulls, neck pain, back injuries, Achilles tendon problems, lower back pain, shoulder pain (including rotator cuff issues), thigh injuries and more. So, do not suffer with pain and discomfort when you do not have to. You want to be at your best when the weather warms up and you can get back outside. Call Catalyst Chiropractic & Rehab at 763-205-3781 to schedule an appointment.