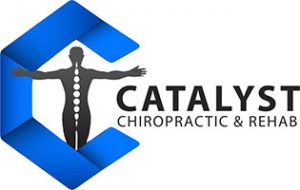 Stretching is a very underappreciated method for avoiding musculoskeletal injuries and in rehabilitation following one. What tends to go ignored as an everyday discipline, stretching plays a key role in many rehabilitation practices. While many may attribute stretching routines to fitness programs only, the practice has many benefits beyond just warming up or cooling down during workouts. As a method of decreasing muscle stiffness or bringing relief from pain that often accompanies stiffness, simple stretching over time can lead to fuller and quicker healing. While chiropractic care is most well-known for spinal adjustments and other methods of non-invasive natural solutions, stretching is nearly always a part of the protocol as well.
Stretching Is Key For Range of Motion
Stretching is integral in increasing a joint's range of motion. Without the right slate of stretches, patients often wind up with limited movement as opposed to those who know which stretches work and how often to stretch. Studies have shown that stretching is of great importance following an injury that involves the straining of a muscle. Much of the conditions that a chiropractic physician will treat falls in this category.
There is no doubt that recovery and rehabilitation are sped up by stretching, but how does a patient know the right stretches to engage in and when to do so? Fortunately, there are professional staff like those at Catalyst Chiropractic & Rehab in Blaine, MN who are well educated in stretching as a natural means of healing.
Wrong Stretching Exercises Makes Strains Worse
The right stretching is especially critical considering how the wrong stretching can land you right back in the office with another injury. Too often those who have suffered an injury look to YouTube videos and other sources on the internet for help. Rather than rolling the dice with an online search, the qualified and educated experts at a professional chiropractic care center will lead you through the proper stretching protocol that is customized for your specific injury.
As the soft tissue in your joints recovers from an injury, the right type of stretching must be employed for patients to find success in their rehabilitation. From static stretching to passive stretching, the proper process will ensure your recovery time is minimized. For the best possible treatment—including stretching—call Catalyst Chiropractic & Rehab at 763-205-3781 or get in touch online to schedule an exam today!