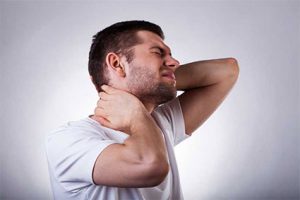 The worst kind of pain in the neck most of us have experienced has come from "sleeping wrong" or having a tough day chasing a toddler. Catalyst Chiropractic & Rehab cannot do much to help with your toddler, but we can certainly help with your neck pain. If the worst pain you have experienced in your neck has come from an awkward sleeping position, the chances are good that the pain got better within a few hours. If it is not a persistent issue, you may not have an immediate need for chiropractic care. But if you frequently experience neck pain after sleeping and have spent good money on pillows or even extremely expensive new mattresses that have not solved the problem, it may be time for a visit to see the staff at Catalyst Chiropractic & Rehab. We are located in Blaine Minnesota on the corner of Hwy 65 and 109th Ave NE.
Non-Invasive Neck Pain Treatment
If neck pain is a new experience for you, you might have been surprised by just how debilitating it can be. Movements that you usually take for granted, such as turning your head to check for oncoming vehicles or tilting your head back to take a drink, suddenly become joltingly and excruciatingly painful. This kind of pain is a sign that something is wrong and that you should get it checked out. We are here to help.
The neck is a very complex structure made up of smaller and very complex structures. The pain we experience in our necks needs to be located so that an accurate diagnosis can be made. When the accurate diagnosis is made, we can recommend the best possible treatment plan. If the pain you are experiencing is located in the muscles of your neck, which support the spinal column, almost immediate relief can be gained from massage therapy. Massage therapy breaks up the scar tissue and adhesions that build up in the tissue, especially after injury and overuse. Pain in the muscles of the neck are often indicators of something being wrong in the spinal column. In those cases, a combination of massage therapy and spinal rehabilitation may be the best form of treatment.
Effective Neck Pain Relief
It is important to note that the results of waking up with neck pain can be very similar to the results of being in a car accident that results in whiplash. Whiplash is an acute injury, meaning it occurs as a result of a sudden jarring of the body, which causes the neck and head to be traumatized to some degree. Regardless of the cause of your neck pain, Catalyst Chiropractic can help. Call (763) 205-3781 to schedule an appointment.