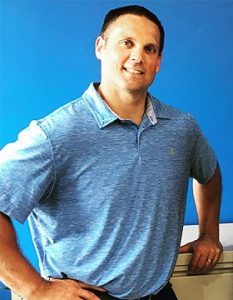 Have you been trying to tackle your weight loss goals on your own? While this is something that can be accomplished, the one key ingredient that you may be missing is a weight loss coach. If you're in the Blaine, Minnesota area, our team at Catalyst Chiropractic & Rehab is proud to offer our community the option of a weight loss coach to get you to those weight loss goals that you thought weren't possible to achieve.
It's important to understand that the weight loss process is different for each individual. One regimen may work for a client, while it may take a totally different approach for another client to lose weight. The good news is that at Catalyst Chiropractic & Rehab, we take the time to know our clients' profiles through genetic testing. Through this testing, we're able to create an individualized weight loss plan just for you. Our weight loss plans are based on the Activate Metabolics Program for fat loss. Thanks to this metabolic program, you'll have access to a weight loss plan that can help you maximize your overall health for the long haul.
Perks of a Weight Loss Coach
Motivation is a key driver in weight loss success. At Catalyst Chiropractic & Rehab, we're here to motivate you every step of the way. When you're feeling down or you are ready to give up, our committed weight loss coach will step in and remind you about how important your weight loss is to the overall health of your body. Do you feel like you're being tempted by fast food or unhealthy food within grasp? You'll be held accountable by our weight loss coach so that you don't give into this temptation. Our weight loss coaches want to see you succeed and will do everything in our power to make sure that you do. Let our weight loss coach help get you over any obstacles that you may face during your weight loss journey.
Individualized Weight Loss Plan
Choosing Catalyst Chiropractic & Rehab as your weight loss coach in Blaine, MN will give you access to a different approach to weight loss. Our metabolic weight loss program is not dependent on exercise. Additionally, no invasive surgery is needed and there are no potentially dangerous drugs that you have to rely on to lose those pounds.
If you are ready to tackle those weight loss goals once and for all, there's no better way to do so than to partner with a weight loss coach. To learn more about your preferred weight loss coach in Blaine, MN, give Catalyst Chiropractic & Rehab a call today at (763) 205-3781.