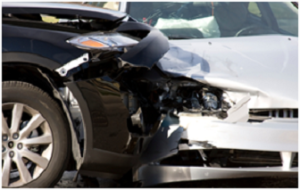 Car accidents are as common as they are upsetting. Regardless of the severity of the accident, your health (and the health of your passengers) is the most important thing. Your vehicle can be repaired or replaced, but your health is much more important. If there is any concern of serious injuries, internal injuries or head injury, you should always seek medical care as soon as possible. Call 911 immediately after an accident so that you can get the help that you need. In some cases, this may be a trip to the hospital and in less severe cases, you may simply need to follow-up with a primary care provider a few days later. One thing to remember is not to minimize any pain and discomfort that you feel after an accident. Even if your car accident was minor, you may feel neck pain, back pain, leg/knee pain, headaches, anxiety and stress.
Chiropractic Treatment For Car Accident Injuries In Blaine Minnesota
Once you have ruled out all serious injuries from the car accident, it is wise to consider non-invasive treatments that can address the soft tissue injuries, inflammation, and localized pain and discomfort that you continue to feel days, weeks, or months after the accident. You may not even notice pain and discomfort immediately after the accident but then realize later that you are not feeling yourself. Catalyst Chiropractic & Rehab specializes in helping clients recover from auto accident injuries. Some of the most common injuries we see days or even weeks after a car accident include back pain, neck pain (including whiplash), headaches, and muscle soreness.
Chiropractic adjustments and massage therapy can be extremely helpful in treating these injuries, without the need for over-the-counter pain medication. Chiropractic adjustments will realign vertebrae that are misaligned, and massage therapy will relieve muscle tension throughout your body. These treatments, which are often used together, can treat the injury at the source, and help you get back to your pre-accident condition. Chiropractic care can reduce and eventually eliminate the pain that you are feeling and help your body begin to heal itself.
Blaine Chiropractor Specializing In Auto Accident Injury Recovery
A car accident is extremely traumatic for all involved. Once you have been checked out for acute injuries and left the scene, make sure that you get the care that you need. Catalyst Chiropractic & Rehab has extensive experience helping car accident victims recover fully from their injuries and get back to feeling their best. If you have been in a car accident, give our team a call at 763-205-3781 to schedule an appointment.