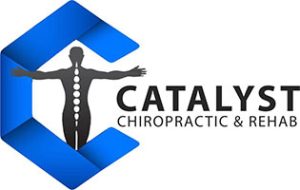 Making the decision to seek care at a new health care facility can be stressful. The team at Catalyst Chiropractic located in Blaine, Minnesota wants to make your experience positive. Below is some information explaining exactly what to expect when you come to our clinic for treatment.
● Tour of our entire clinic
● Conversation about your health history, what brings you to our clinic and your goals for your health
● Routine health assessment by our health care provider
● Individualized treatment plan tailored to your unique needs
● Opportunity to ask any questions that you have about the treatment plan, timeline and likely outcomes.
Individualized Treatment Plan
If you are new to chiropractic treatment, you should know that it is safe, effective, non-invasive and treats the source of the condition or injury in order to encourage your body to begin the healing process. Our staff will explain the entire process to you and give you plenty of time to ask questions. Chiropractic adjustments are not painful and often provide immediate relief of pain and discomfort. These treatments are ideal for back pain, neck pain, and headaches but are also often used for treatment of athletic injuries, auto accident injuries and even arthritis pain. In addition to helping reduce acute pain, ongoing chiropractic treatment can also prevent future injuries and improve your overall health.
A chiropractic adjustment focuses on re-aligning your spinal column, which also helps your circulatory and nervous system function more efficiently. We also offer massage therapy, acupuncture and rehabilitation exercises to supplement these adjustments. Our staff takes a holistic approach to healthcare and sees you as a whole person. It is this perspective that helps us find a treatment approach that will minimize your pain and discomfort and improve your overall health. This is achieved without relying on pain medication and/or moving forward with a costly surgical procedure. Chiropractic treatment is cost effective and safe for adults, children and even during pregnancy.
Anoka County Chiropractic Clinic
If you are looking for a way to feel better, more energetic, less stiff and uncomfortable, consider making an appointment with the staff at Catalyst Chiropractic & Rehab today. We have appointments available in our Blaine, MN clinic location on Monday through Friday each week and can also help you determine if your insurance may cover your visits. There is no reason to wait. If you have been thinking about scheduling an appointment, now is a great time. Give us a call at 763-205-3781.