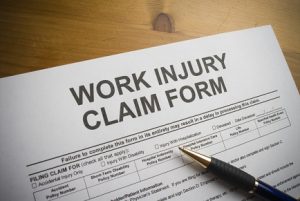 No healthcare provider in Blaine, MN offers better work injury rehab than Catalyst Chiropractic & Rehab. If you have a general understanding of chiropractic care, you likely know that chiropractic treatment is based on practices that help our bodies engage their self-healing properties and regain balance between the systems of the human body. Injuries are very common in the workplace. Some common workplace injuries that respond particularly well with chiropractic treatment include injuries from tripping and/or falling, muscle strains from lifting, or muscle strains from a repetitive motion. In addition, we can also help those who suffer from chronic headaches that are the result of prolonged exposure to computer screens and fluorescent lights. No matter what your injury, our team can work with you to regain your normal function so that you can return to work and feel your best.
Individualized Treatment Plan for Your Workplace Injury
Catalyst Chiropractic & Rehab will work with you to design the best possible individualized treatment plan. It will be based on the nature of your injury and will be applied by our expert and experienced staff. Because no two injuries are exactly alike, it is impossible to describe an exact treatment plan in general terms. We offer a full complement of chiropractic and rehabilitation services, and when applied to your specific case, we can individualize the treatment plan to ensure that your rehab has the potential to be as effective as possible and in the shortest amount of time possible.
A combination of physical therapy, chiropractic adjustment and acupuncture can do wonders for all types of injuries. Chiropractic adjustment helps get your body back into alignment; increases blood flow, and strengthens your immune system; and acupuncture releases toxins and speeds healing. Understanding the nature of your injury helps us calculate the best possible response. Your work injury rehab program will also offer you specific exercises and stretches that target your injury and allow you to begin to heal more quickly. In addition, our treatment will help prevent further injury.
Rehab for Work Injuries in Blaine, MN
If you live or work in Blaine, MN, and have suffered a workplace injury, contact the team at Catalyst Chiropractic & Rehab at (763) 205-3781 for an appointment. We remain open during the COVID-19 pandemic and are committed to seeing all of our patients with safety in mind. We continue to schedule appointments, and we ask that you not bring extra friends or family members to your visits. We have a rigorous cleaning and disinfecting process and encourage any patients with fever or cold or flu-like systems to reschedule appointments.