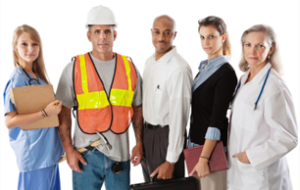 After a workplace accident, it's possible to sustain injury or discomfort. There's often confusion regarding worker's compensation and whether chiropractic services are covered when it comes to work-related injuries. Minnesota's worker's compensation system differs however, they provide coverage for chiropractic care if you get hurt on the job. Catalyst Chiropractic can assist you if you've suffered a workplace injury and are experiencing back pain or mobility issues as a result.
Don't Delay In Filing Your Worker's Compensation Claim
With worker's compensation claims, it is essential that you act quickly. Most plans only allow claims to be submitted within a certain time after an injury at work; thus, getting seen and getting on with treatment must happen right away. Catalyst Chiropractic understands this need and is ready to assist you in getting started.
Common Workplace Injuries that Could Benefit From Chiropractic Care
Most people associate worker's compensation with major injuries sustained on the job. Falls and overexertion often lead to workplace mishaps; however, other common workplace incidents include:
● Repetitive Motion Injuries: These injuries occur from performing the same activities repeatedly, such as sitting at a desk typing for up to eight hours per day six days a week.
● Injury Caused by Falling Objects: This injury can result in severe head, neck and back damages depending on the object that fell, its weight and where it landed.
It is highly recommended to seek medical care after a workplace injury. If you're feeling any type of pain in the neck or back, there may be an underlying issue that needs more attention than just time and rest can provide. A chiropractor can assess your situation and provide the appropriate care.
Treatment For Work Related Injuries In Blaine
After your chiropractors have conducted a comprehensive evaluation, they can also craft an individualized care and treatment plan. This could include any massage or chiropractic services necessary to relax and strengthen your muscles. Over time, this should improve range of motion and allow you to stop experiencing pain or discomfort.
Any kind of injury can cause disruption in your life. Workplace injuries are especially challenging as both the injury itself and any stress from missing work for some time may be immense. Catalyst Chiropractic and Rehab offers workplace injury rehabilitation in Blaine so that you can not only recover but return to work without worrying about how it will impact your productivity at work. We make sure you feel confident with every day that passes! To arrange an appointment or learn more about our services, call (763) 205-37781 today!